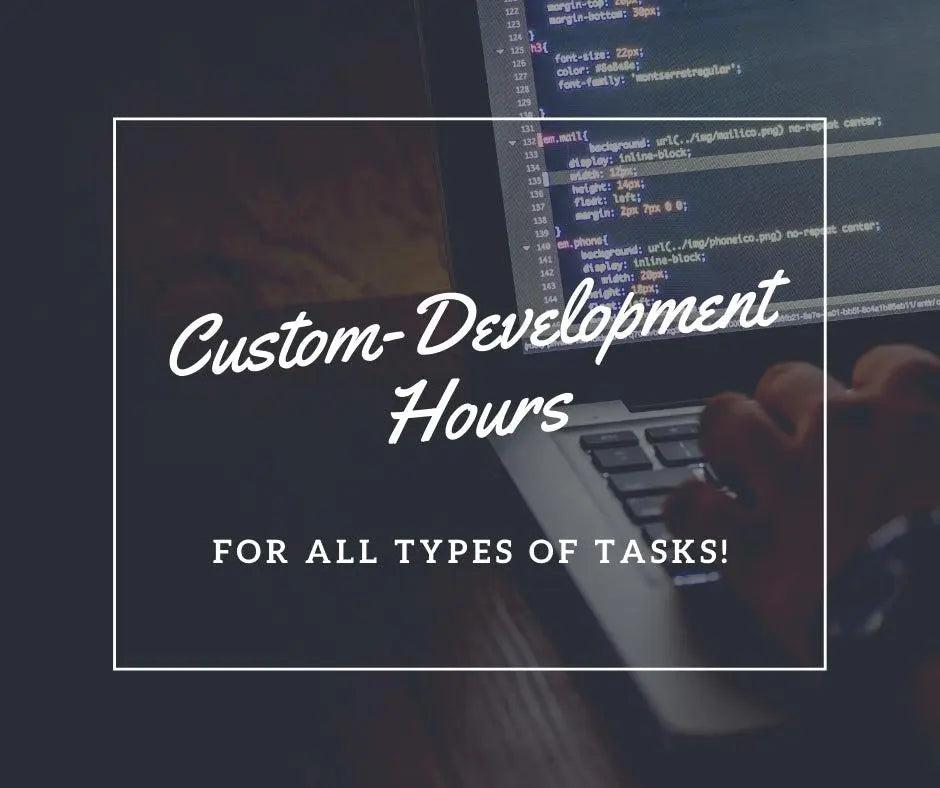 Custom Development Hour Packs
---
---
This service is perfect for you if you need to: 

make various development or coding changes
constantly change or update information in your store
install several apps and configure them
configure new options for your products, in apps, or somewhere in your store
We will provide you with a report or link to monitor your monthly hour usage.
Requests will be processed during regular business hours. You can expect a response within 24 hours, and work will commence on the next business day after we receive your requirements. If necessary, we may seek further clarification on certain details, which could cause a delay.
If you require videocalls, documentation, or additional support, the time spent on these items will be deducted from your available monthly hours.
These plans do not include urgent, high-priority, or rush work. All work will be conducted during regular business hours.
Initial scope, revisions, and changes in scope will be deducted from your monthly hours.
A revision is any change requested after work has commenced on a task or project.
Payment is due in advance on the 1st day of every month.
We are unable to provide more than 40 hours per month, regardless of the plan you choose.
If you are on a monthly plan, your requests will be added to our work queue automatically. This saves you time on quotations, and we will start work on your requests within 1-2 business days of receiving them. All requests will be handled in the order they are received.
You may upgrade or downgrade your plan before your next billing date by contacting us via email.
You may cancel your plan at any time by informing us via email. We will refund any unused hours remaining in the month, and work will cease immediately. We are not obligated to complete any tasks or functionalities beyond that point.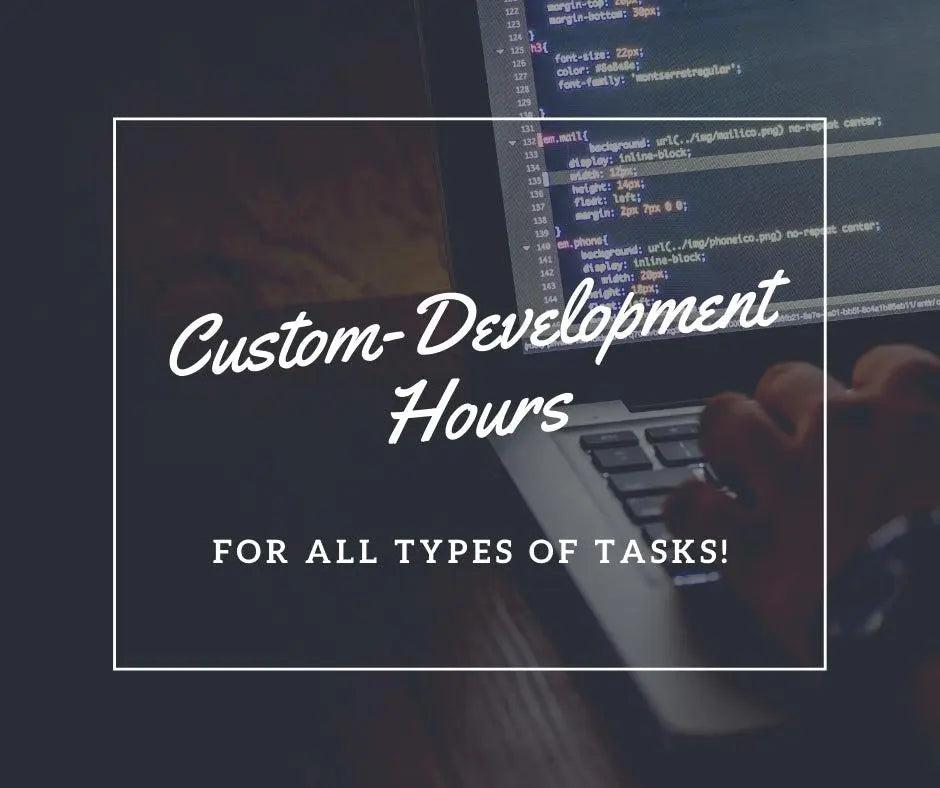 Get some inspiration
Check some of our past work. Got something in mind? Let us know! We will work with you to make it happen.
Not sure exactly what you need? Contact us and let us help you figure it out.
Contact us today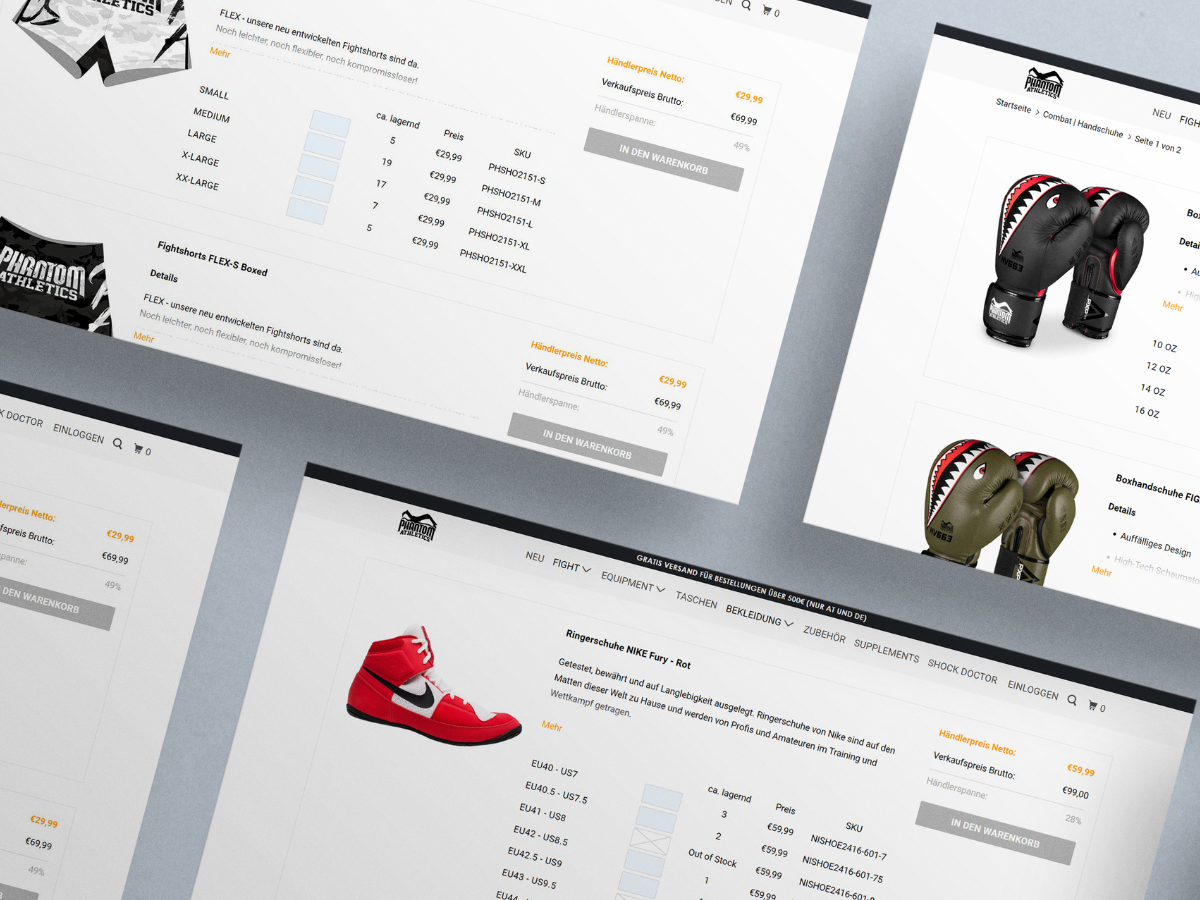 Collections
Wholesale Quick-Buy
Elevate your customers' shopping experience with a simplified purchase process. Eliminate the need for multiple clicks and page navigation to purchase your products. This feature is especially beneficial for wholesale businesses with regular clients who place recurring orders that include numerous products and quantities.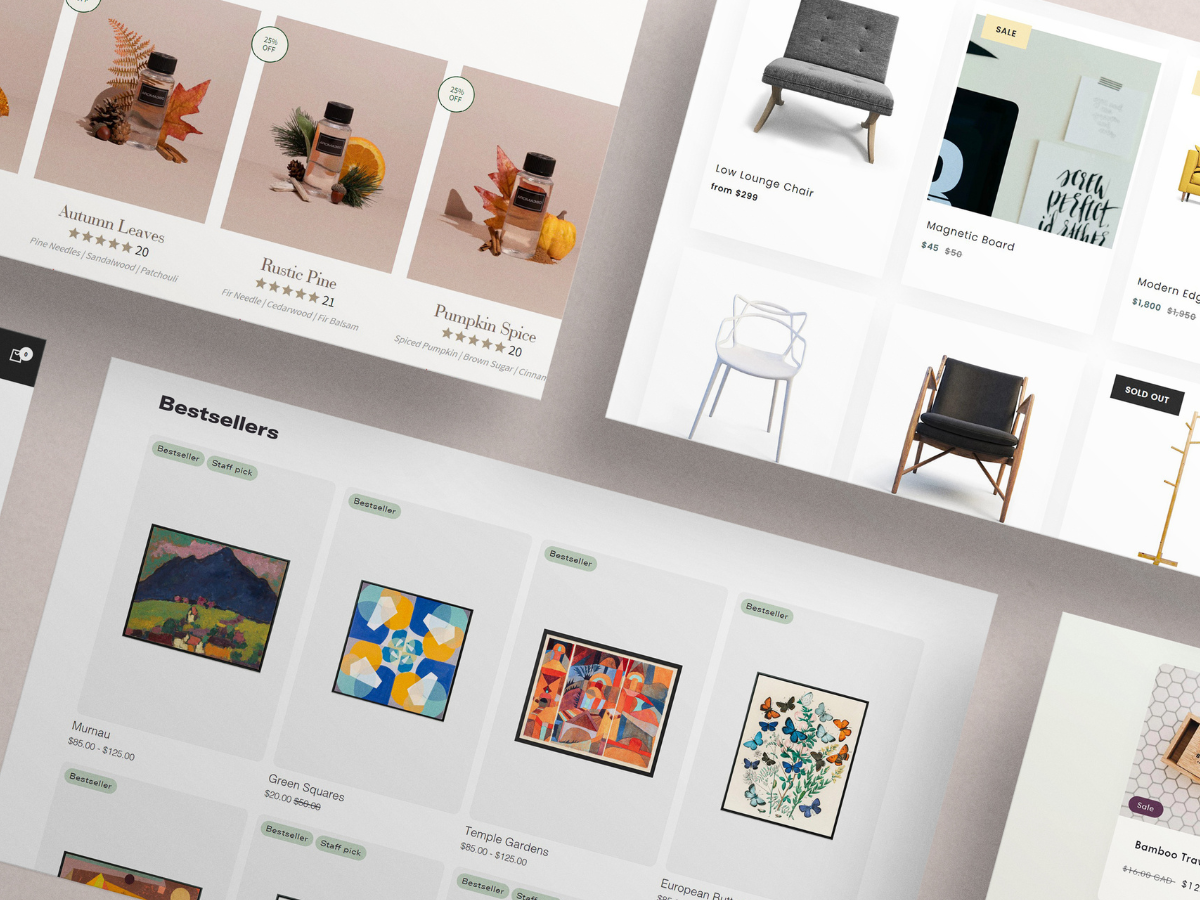 Collections
Custom Labels
Custom labeling is an effective way for customers to quickly identify products that interest them. Highlight your latest products, sales, or items that are out of stock, and provide other essential details that benefit your customers. With custom labeling, you can even flag vegan products, making it easier for customers to identify products that fit their lifestyle.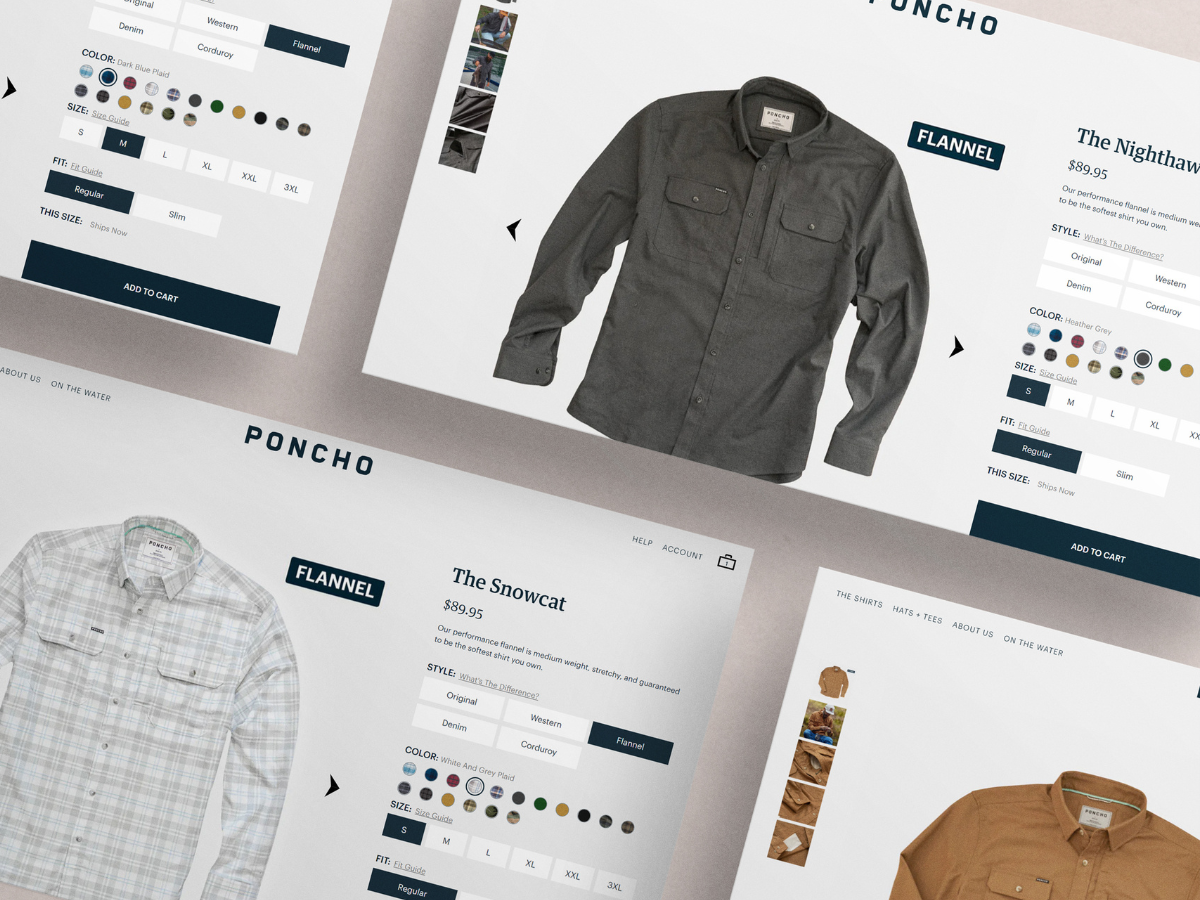 Products
Unlimited Variants
We understand the challenges posed by Shopify's variant limit, which restricts the number of variant combinations to only 100, with up to three variants. Our development team has addressed this common request and can provide a solution that grants you full freedom to showcase all of your product options. Say goodbye to the days of limited variants, and gain the flexibility to present your products in the manner that best suits your needs.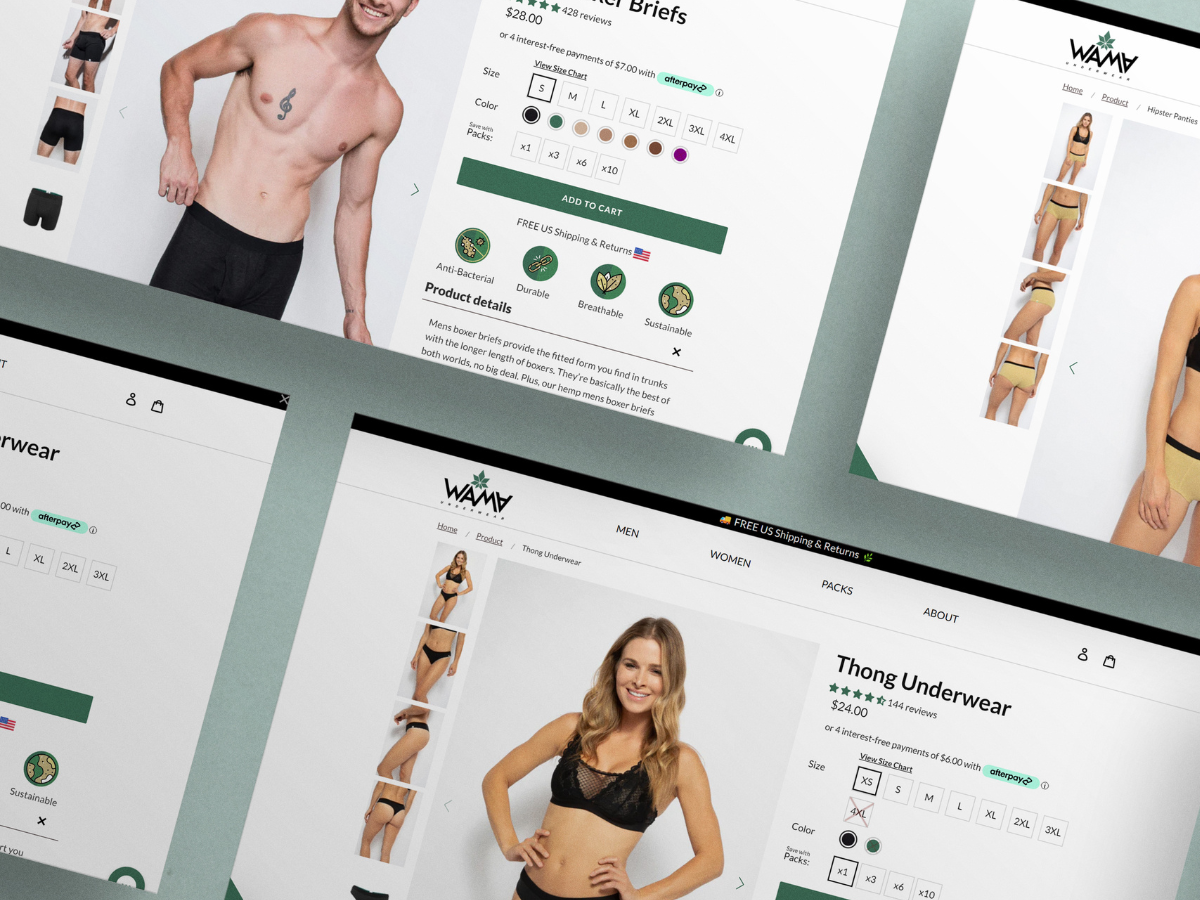 Products
Custom Swatches
Display beautiful color swatches on your product pages in a streamlined and elegant manner. Our code enables the selection of a swatch for a specific color, automatically hiding any unrelated thumbnails and pictures from the slideshow. No more cluttered pages with dozens of thumbnails – our solution ensures a clean and simplified interface for your customers.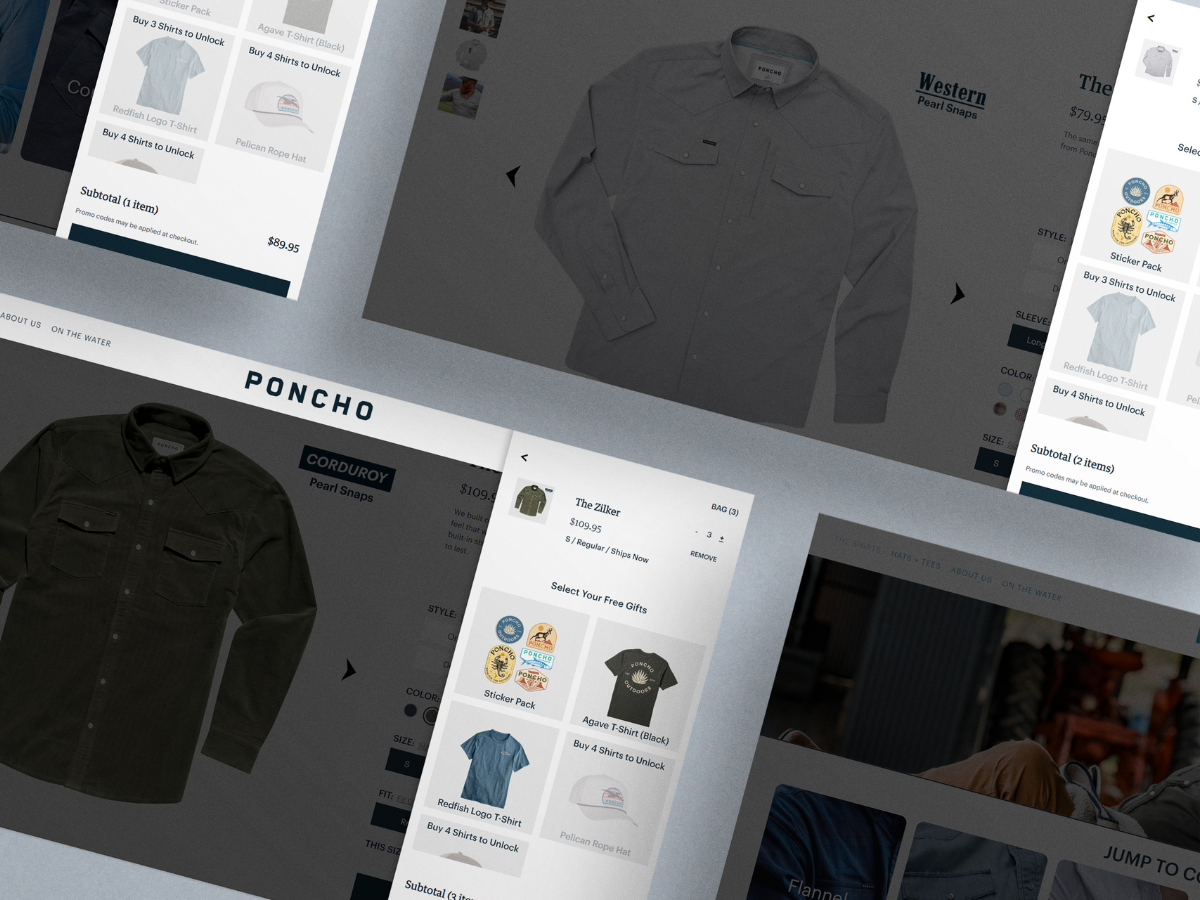 Cart
Upsells & Cross-sells
Enhance your customers' experience by providing additional purchase options. Our upsell functionality allows you to showcase free gifts that become available once certain criteria are met or recommend other products. We tailor the upsell feature to suit your specific requirements, ensuring that you can better serve your customers.
"What an amazing team. They worked with me until this project was perfect. Happy client!!"

This product is rated 5.0 of 5.0 stars.
It has received 106 reviews.
Good job delivered on time.
Good job delivered on time. Good communication after service and good price.
Always satisfied with NinjaNutz
Always satisfied with NinjaNutz, super easy communication and the result is straight on point!
Went above and beyond
The team went above and beyond to cover all our requirements and keep us updated. The manuals they provided which included a video tutorial created especially for our app were very helpful. We would definitely work with them again in the future.
Great people to work with.
Great people to work with. Very quick in their replies, always friendly and helpful. Would highly recommend and will be sure to use them again in the future. Thanks!
So far our best experience with Shopify experts.
So far our best experience with Shopify experts. The communication was smooth and easy, NinjaNutz was available every day and came up with creative ideas to solve problems. We felt taken care of and got our issue fixed within a couple of days with weeks of support after to make sure everything was working perfectly. Thanks again for the great work together and happy to book NinjaNutz again soon fo ...